Business Development & Marketing Forum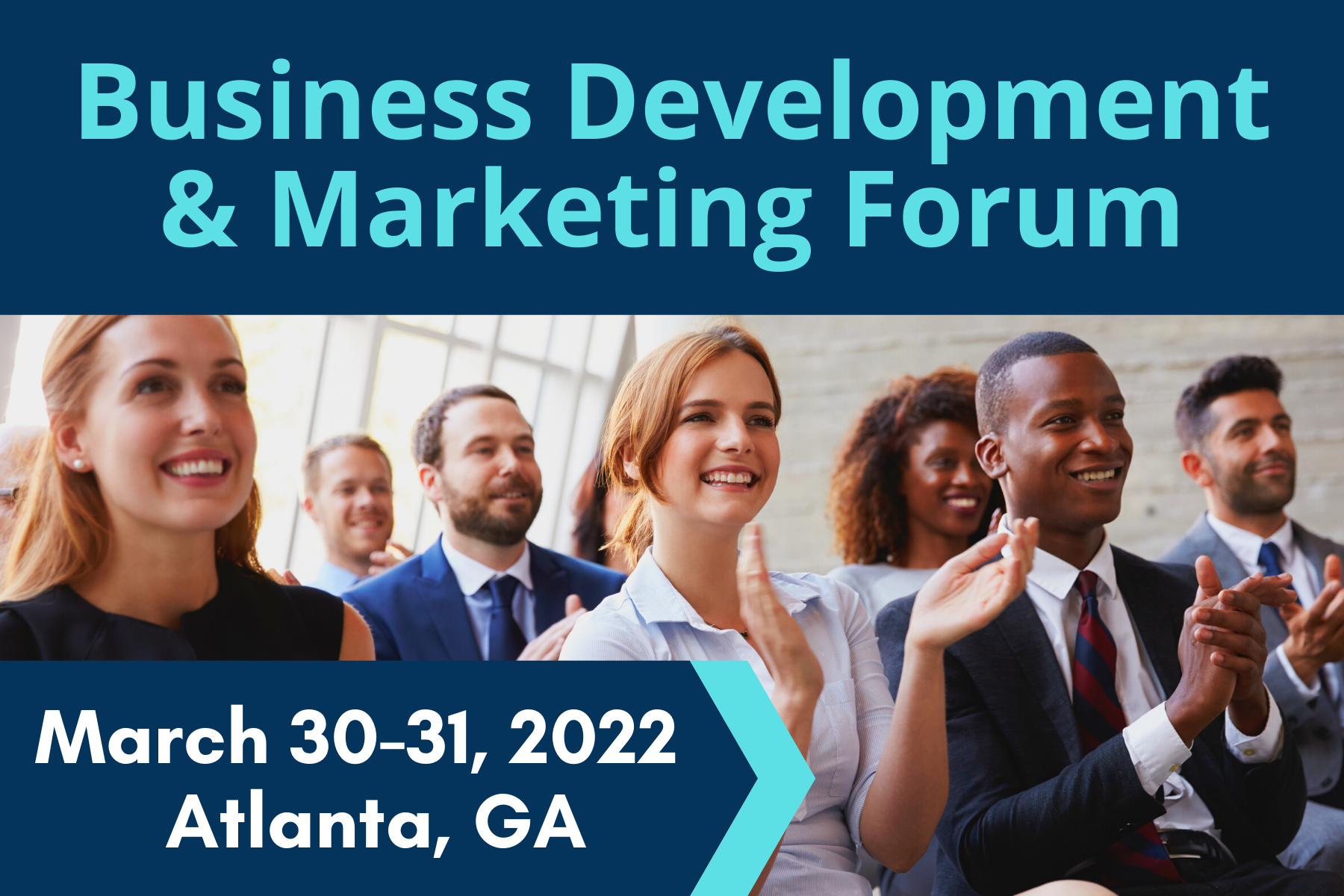 Hosted by ACEC
Time:

08:00am-12:00am EST

Where: The American Hotel Atlanta Downtown, Atlanta, GA
Cost: Early Bird Member Rate, $585 | Non-Members Rate, $685 (expires Feb. 11)
Standard Member Rate, $685 | Non-Member Rate, $785
PDHs: 10.75

Stambaugh Ness is proud to be partnering with ACEC for its first Business Development & Marketing Forum. Join fellow business developers, marketers, and seller-doers for this day and a half in-person event.

This year's forum will focus on distinguishing your firm with client-specific marketing and reinventing your marketing and business development for the digital age. During the closing luncheon, SN's Scott Butcher will examine the megatrends impacting the design & construction industries.

Click here to Review the Working Agenda

Program Highlights:
Distinguishing Your Firm with Client-Specific Marketing
The Future Is Now and It's Online: Reinventing Your Marketing and Business Development for the Digital Age
Megatrends Impacting the Design & Construction Industries
Small-Group Roundtable Discussions on Key Topics
Megatrends Impacting the Design & Construction Industries
When: Day Two, Thursday, March 31, 2022, at 12:00 – 1:30 p.m.
Where: Closing Buffet Luncheon
Design and construction firm leaders need to continually scan their environments to uncover trends that will impact their vertical markets, their clients, and their firms directly. This program will cover many of the trends or potential trends that are currently affecting design and construction firms – or are coming in the near future. This presentation captures more than two dozen of these megatrends and interprets them for A/E/C professionals and has been delivered as a conference keynote presentation for several organizations.
Identification of megatrends and their impact
Disruption and corrective actions
Environmental scanning of economic and business trends

Scott D. Butcher, FSMPS, CPSM | Director, Strategic Growth Advisory
Scott is an AE industry veteran with 30 years of experience in strategy, marketing, and business development. As a former Vice President and Chief Marketing Officer for a mid-sized engineering firm, Scott brings a unique perspective to his client work, delivering first-hand industry insight and knowledge.
Scott is a sought-after national speaker who has presented for numerous industry organizations including ACEC, AIA, ASCE, NCSEA, PSMJ, ROG, SDA, SMPS, and USGBC. A prolific writer, Scott has authored 15 books, written numerous ebooks, white papers, and blogs including his Marketropolis blog for Engineering News-Record. He is a past president of the SMPS Foundation, an AEC research-focused nonprofit organization, and has served on the national board of directors for the Society for Marketing Professional Services (SMPS). In addition to being a Fellow of SMPS, Scott is also a Certified Professional Services Marketer.